Charged Fees (Banking reports)
Opening the item
Follow the steps below to access Charged Fees reports:
Navigate to the Reports section of the Admin Panel.

Click Banking on the left sidebar

Go to the Charged Fees menu item.
How to export a report
To export a report
Navigate to the Charged Fees reports window.

Click Download and select a file type (.xls, .csv, or .xml ) to export the report and open it outside of the Admin Panel.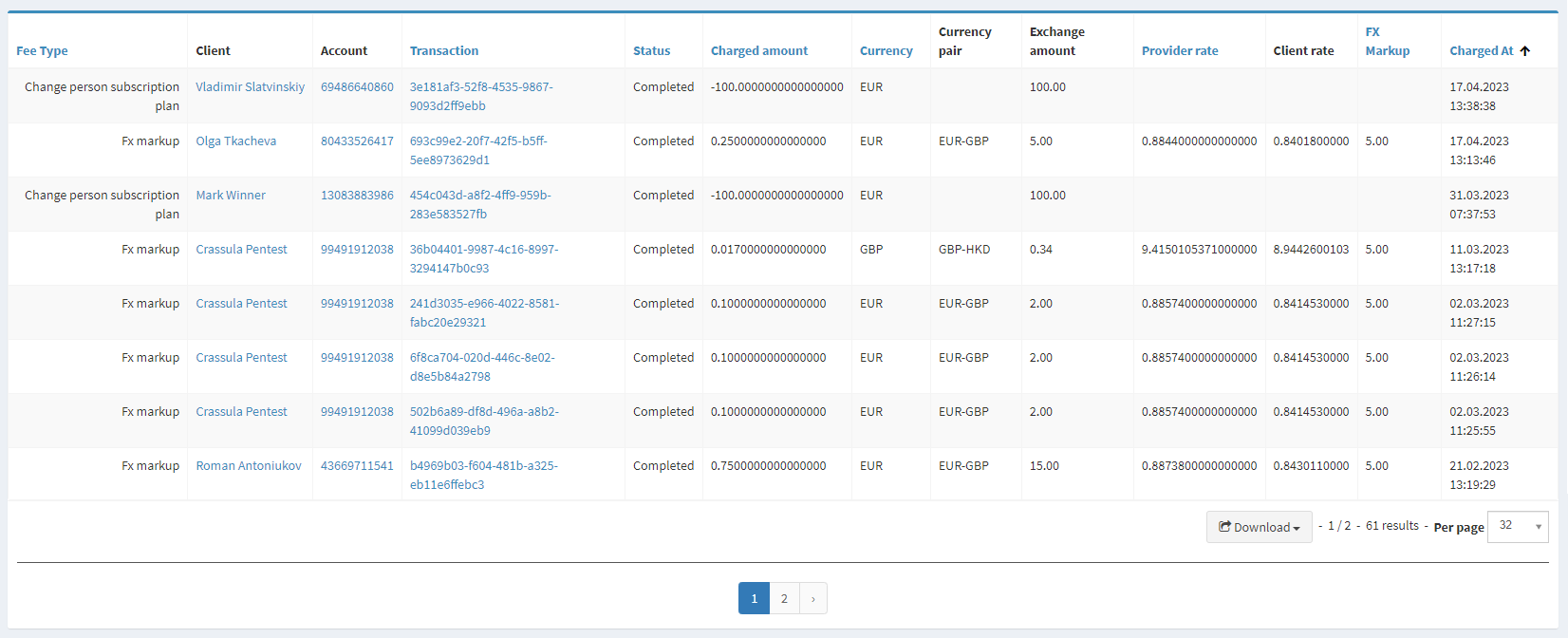 Component parameters
Parameter

Description

Fee Type

The type of commission available in the system. See Price lists for additional details.

Client

The name of the account owner.

Account

Account number.

Transaction

Transaction ID. Click the ID to access transaction details.

Status

Transaction status. See Transactions for additional details on transaction statuses.

Charged amount

The total fee/markup amount charged from the account.

Currency

The exchanged or charged currency.

Currency pair

The currency pair the markup fee is set for (Exchanged currency - Target currency).

Exchange amount

The transaction amount in exchanged currency the fee is related to.

Provider rate

The exchange rate delivered by the service provided. Not visible to the clients.
Once the transaction is made according to the client rate

Client rate

The exchange rate visible to the client which is considered for execution. An FX markup is included into the rate.

FX Markup

The built-in markup charged from the client for the conversion. The markup is not visible to clients and is already considered in the client rate.

Charged At

Date and time when the fee is charged.