Opening the item
Follow the steps below to access company details:
Navigate to the Admin Panel.

Click Banking on the left sidebar.

Go to the Companies menu item to open the Companies List

Click a Company name in the Name column to open the profile.
How to create a Company profile
To create a Company profile
Navigate to the Companies menu item.

Click Add New in the top-right corner of the tab.

Fill in the General form that also includes the following parameters:

Verification levels (see Limits and Identification requests for details)

Company type defining the group of clients the profile belongs to. The groups are configured in Dictionaries and allow White Labels to set limits and price lists per each group. See Dictionary for configuration details.

Complete the Contacts field. The information is optional.

Add legal address information to the Location field.

Set a price list for commissioning in the Settings field (see Price lists for details).

The defined limit is to be dependent on the verification level (see Limits for details).

Set access roles in the Security field. See Access roles for details.

Tags are optional.

Click Create to submit the changes.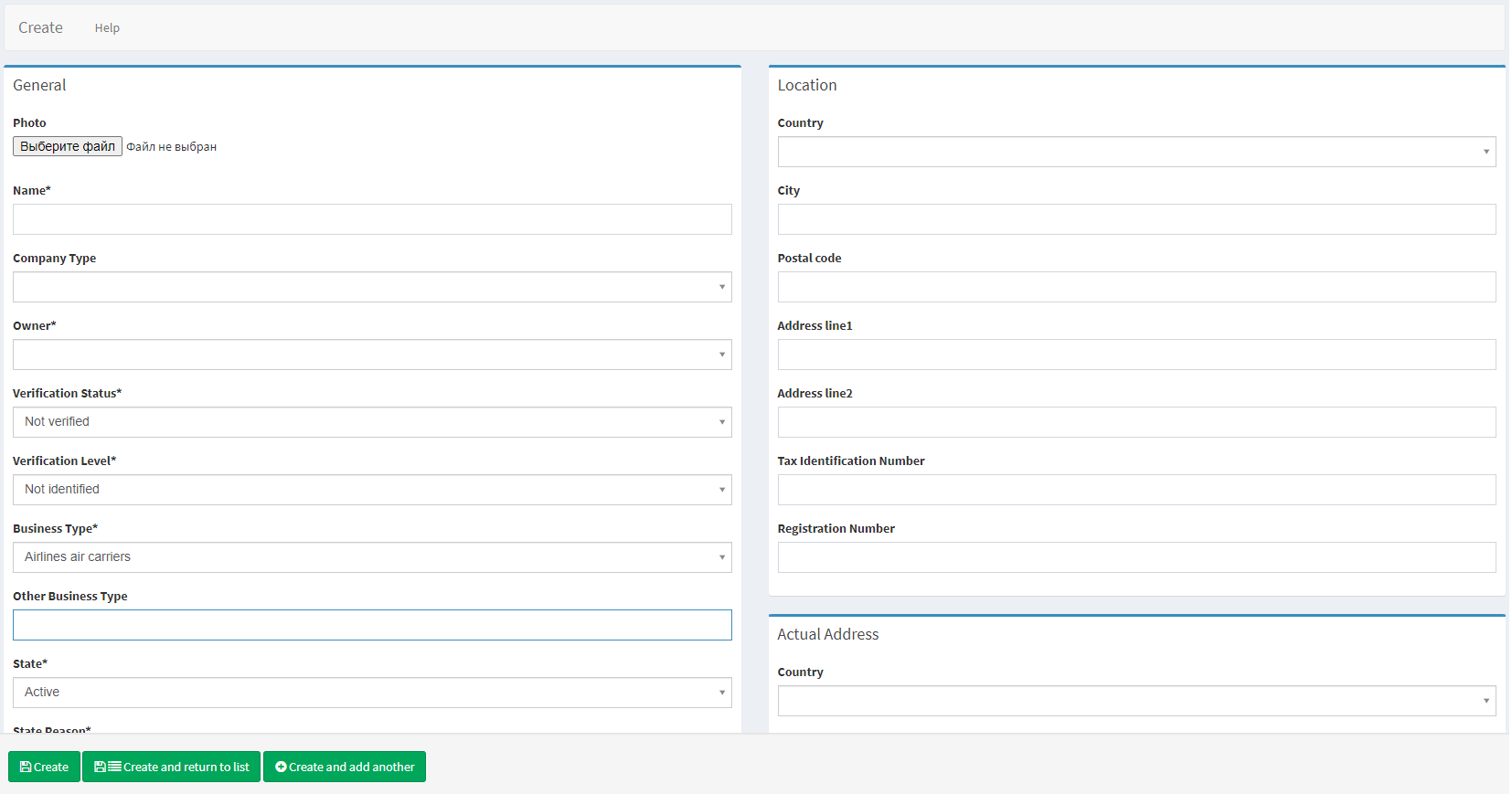 Component parameters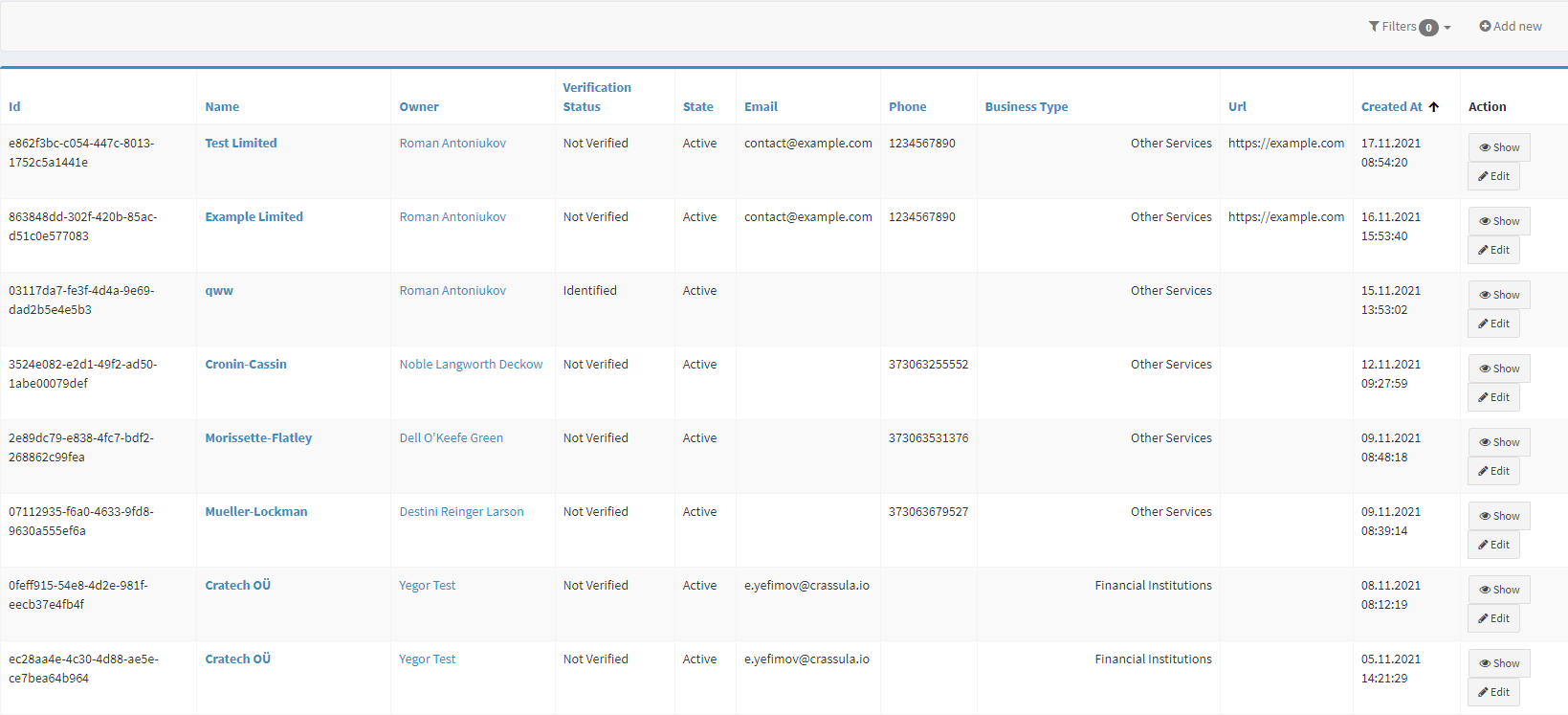 Configuring the component
The Company profile is the main panel of company information display and editing.